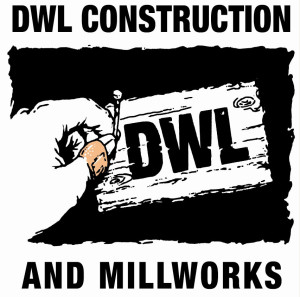 About the owners:
The owners of DWL Construction and Millworks possess a tireless work ethic. They hold degrees in business related fields and other industry certifications and qualifications. Personal, family, and employee aspirations, form the foundation of the company vision. Customer service is the cornerstone and foundation of DWL. In an industry where service and quality are not always apparent, DWL shines.
History:
DWL Construction formed in 1996. In 2003 the supporting shop operation began. The firm has become a preferred provider of construction and millwork services along the Wasatch Front. The owners agree it was the early times that created the cornerstone values that echo through the company's slogan today:
Company Slogan:
"At DWL, the most important thing we build is our reputation."
Quality Standards:
We select only the finest materials for our projects and partner only with reputable sources. This insures your satisfaction with every product and service you get. DWL Construction and Millworks has built a reputation delivering reliability, quality products and services. All of our partners and suppliers must meet the same standard.
Mission Statement:
DWL is in business to provide quality product and service options to our customers with the highest level of value possible. We accomplish this on schedule with expected levels of quality at the lowest possible price. Value is added to our products and services by nurturing lasting relationships and maintaining awareness of change within our industry. We are committed to measuring customer, employee and associate needs and promptly responding to those needs. Through commitment the value of our products and services increase. We will provide a safe workplace for our employees, successfully communicate expectations, and cultivate innovation. We are fully aware of our social responsibility, and believe it is our responsibility to operate with environmental stewardship, within our community.
Contact us, for a free estimate on your projects, today! See our Project Gallery!