Finishing Touches
If you are beginning a new construction, remodeling, commercial or industrial project you'll soon be in need of hardware. Not just any hardware but hardware that will compliment all the work you have already done. Hardware that is both beautiful and reliable. The finishing touch, that's what hardware is all about. At DWL we supply hardware from some of the biggest and best manufacturers. And, we offer professional installation and DIY (Do It Yourself) packages as well. See our Hardware Installation and DIY page for details.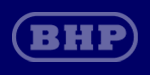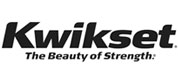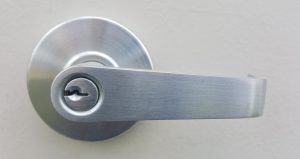 The Crowning Jewel
On both residential and commercial sites hardware is all too often neglected and sometimes even forgotten. Remodelers, design people and even contractors sometimes forget to ask "who is installing?" Often it is installed by unqualified help at the last moment leaving all concerned parties wishing they had made a different choice. This is why hardware issues are among the leading warranty items for developers. It's just one of those construction details that is so important but easily forgotten. Too often it becomes a headache before the job is complete when it should be the "crowning jewel" The truth is the assembly and installation will make or break the way an entire job finishes out. DWL has streamlined this construction niche and has taken it to a whole new level. Our attention to detail, our professionalism and quick installation are second to none.
What's the DWL Advantage?
If you are a Contractor and contact DWL for your hardware needs you don't have to worry about job site theft anymore. We control the site deliveries, confirm the shipments against packing lists and show up when the items gets there. Or, we simply bring the shipment along. Whatever can't be installed, we inventory until it can be, free of charge. And, you can rest assured it will be installed correctly.
Homeowners: you don't have to worry about figuring out the mechanisms of each part we do it for you.
DIY: Do-It-Yourself: You don't have to worry about shopping around for every door stop and door knob just to get a matching set. We connect you to the best available and most logical choices at the best price.
We Supply Hardware
At DWL we supply the components and the expertise for a fabulous finish to any project, all you have to do is call. New construction or retrofits, our installers are familiar with just about every type of hardware available. This means your job will be installed efficiently and correctly, the first time. Contact us and let us assemble or install a package for you. We guarantee we can suit the needs of your project. If you happen to be one of the growing number of DIY (Do It Yourself) people, we can help. We assemble every thing you need conveniently and efficiently in one of our DIY packages. We have even been known to hand out a little free advice. What else could you ask for?
When it comes to the "finishing touches" there is no better place to get it than DWL. Do yourself the favor. Contact us today!
Note: We also supply custom hardware for our exterior shutters and planters. To view these items visit the links, via the site map, bottom right of this page.